It's summer... The sun is up, the sky is blue, and the beach is waiting for you.
But you need a new swimming suit. So, you decide to head over to your favourite clothing brand and type in the site search bar "swimming suit".
However, the only results you get are real Suits 👔.
That's not AT ALL what you were looking for!!
All you wanted was to find a nice swimming suit for you to rock it at the beach, but because you typed something other than "swimwear" or "swimming trunks" for men, the site's search solution does not understand what you are looking for.
And imagine you go on a sports store website searching for a pool table, and you get results for swimming pools, only because the site searches for all items related to that first word? 🤷‍ What if you're looking for nails and get nail polish? or even looking for a bass guitar, and you get a fish instead… 🤦
How frustrating is that?!
Or worse, maybe you misspelt "swiming" and you got 0 results…
Or for instance, you want to buy bread without gluten. So, you type in your groceries' site search bar "bread gluten free" and you get results for normal bread. Again, simply because the site's search engine will only recognise if you type "gluten free bread".
I mean come on, imagine all of this in real life:
Horrible right?
Or something even more aggravating.... you click the search button and it takes more than 7 seconds to show the results!!
7 SECONDS?!
As whacky as it sounds, these examples I just gave, it's basically telling your leads to get lost.
Truth be told, today's average internet user has very, but VERY little patience when it comes to this kind of user experience and will usually be off to a competitor's website within seconds.
I mean the best thing about site search is that almost everyone is familiar with the concept of being online and starting their journey with a simple keyword search, right? Take into consideration the most visited site on the planet, Google.
Google receives over 63,000 searches per second on any given day!! Which basically translates into at least 2 trillion searches per year and 5.6 billion searches per day. Mind-blowing no? On top of that, they offer you millions of results in less than a second!
In 2012 Google's SVP of Infrastructure, Urs Hoelzle, also known as the search Guru, explained in an article why speed is of the essence when it comes to search results.
Pick a query, any query. 'Weather, New York City.' 'Nineteenth-century Russian literature.' 'When is the 2012 Super Bowl?' Now type it into a Google search box. As you type, we predict the rest of your query, comb through billions of web pages, rank the sites, images, videos, and products we find, and present you with the very best results. The entire process takes, in many cases, less than a tenth of a second – it's practically instant.
In matter fact, we are so used to this, that we take this process for granted. According to new research from online customer data platform QuBit, 8% of users cited slow loading pages as a key reason for abandoning their purchase.
In a magnanimous attempt, I drilled down the most important numbers from Qubit's research and these are the numbers to take into consideration: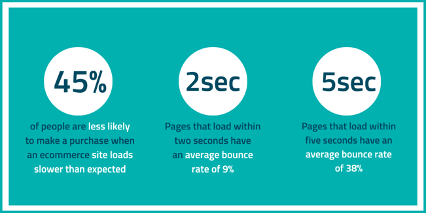 Fig 1 - The consequences of a bad site search
Therefore, (I speak for myself here, but I put my hands in the fire that 95% of you readers share the same feeling) whenever we come across this process of online searching, our expected user experience is defined by how Google or even Amazon shows up search results.
And if you don't show your search results within 1 second, to match the level of expectations set by the mighty Google, you can kiss goodbye to your disappointed and heartbroken leads.
Just to put into perspective, so you can understand the draconian reality of "website search", according to Google's research, if search results are slowed by even a fraction of a second, people simply search less "A 400ms delay leads to a 0.44% drop in search volume, data fans"
This means that if you are presenting your search results with a 1-second delay, this will lead to a 1.1% drop in search volume.
So, if you take 7 seconds to show your search results, you will experience a 7.7% drop in search volume.
Harsh no?
Now... Hold your horses, I know what you are thinking:
"I'm not competing with Google and why should I even bother with this?"
Well each year, a pragmatic site search solution has proven to be a vital component for any successful digital strategy. And it's a matter of fact that more and more companies increase their investment in site search because they are aware of the vast benefits that this technology can bring to their business.
According to a research from WebLinc, on-site searchers are 216% more likely to convert than regular users. Moreover, research made by Screen Pages showed that the average revenue that came from site search was significantly higher than regular users.
Furthermore, in a report published by Econsultancy, only 15% of companies have committed assets for optimizing their site search and merely 7% of those companies are truly learning and leveraging from internal site search data.
So... in layman's terms, the advantages you will be able to achieve by having a good on-website are:
Improvement in your user's experience
You can indeed have the best products in the market and even have the best site with the best content, but if your users aren't able to find it, they are as good as trash.
As I've stated above, if your visitors are frustrated with your search, they will not think twice before binding you adieu and opt for a competitors site.
Again, as I mentioned above, if you successfully help your users find what they're seeking for, your conversions will soar dramatically.
Capitalize on valuable data
Each time a user searches on your site, they are providing you with valuable user intent data. They are basically telling you what their desires are. Take advantage of this data and act upon it!
Hugo Oliveira, Syone's Chief Marketing Officer, made an analogy regarding site search that I think is brilliant:
"Take into consideration a lion. A lion is drawn by the scent of blood, regardless of how far away it is. As long as it is possible to smell the scent, the lion can and will roam for kilometres and kilometres until it finally finds it, however, the moment that scent of blood is gone, they immediately stop seeking for the prey. Search site users are just the same. If during their search process they feel the "scent" that they will find what they're seeking for, they will keep on searching, but if they don't feel the "smell" of the answer, they will simply leave."
I am certain that you definitely do not want to see your leads bidding you adieu. Right?
So yeah...Help your users find what they want, and fast!!!
Now that you understand that you need to have an effective internal search on your website, that is fast and reliable, you must be thinking how can I get a solution that provides me that, without costing me a fortune.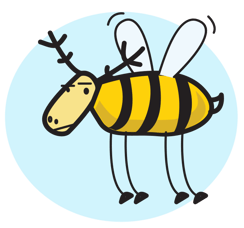 Well, that's the million-dollar question, isn't it?
Actually, no.
Don't you worry because Elastic is here to save the day!
But before we jump into how Elastic will save you, let's first learn more about this incredible company.
What is ?
Elastic NV, the company behind Elastic Stack, previously known as Elastic Search, is a search company that builds self-managed and SaaS offerings for search, logging, security, and analytics. Worth mentioning, Elastic has an incredible story and I would highly advise you to head over to their site and read about their journey. (it will just take 5 minutes)
Elastic is known for its suite of products Elastic Stack (ELK). But what is ELK though? "ELK" is the acronym for the Elastic's three open source projects: Elasticsearch, Logstash, and Kibana. "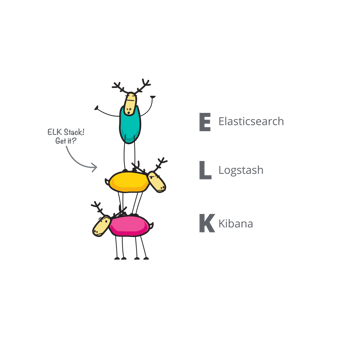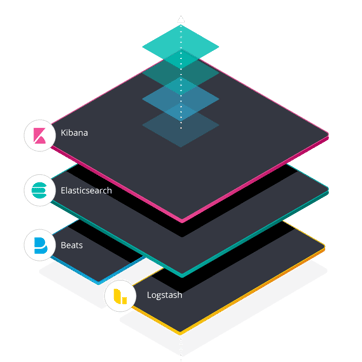 What is Elastic Search?
Elasticsearch is the central component of the Elastic Stack, a set of open source tools for data ingestion, enrichment, storage, analysis, and visualization. It is broadly distributable, readily scalable, enterprise-grade level and an analytics engine for all types of data, including textual, numerical, geospatial, structured, and unstructured.
I will be quoting Elastic's Getting Started docs here, simply because they describe it so well:
"Elasticsearch is the distributed search and analytics engine at the heart of the Elastic Stack. Logstash and Beats facilitate collecting, aggregating, and enriching your data and storing it in Elasticsearch. Kibana enables you to interactively explore, visualize, and share insights into your data and manage and monitor the stack. Elasticsearch is where the indexing, search, and analysis magic happens."
Elasticsearch is used for:
Application search

Website search

Enterprise search

Logging and log analytics

Infrastructure metrics and container monitoring

Application performance monitoring

Geospatial data analysis and visualization

Security analytics

Business analytics
Now what tops off an already good thing is the following: Elasticsearch is free.
The open source features of Elasticsearch are free to use under the Apache 2 license and additional free features are available under the Elastic license, however it is important to say that paid subscriptions provide access to support as well as advanced features such as alerting and machine learning.
So now that you have a good understanding of what Elastic is, let's finally understand how they can save you!
What is Elastic Site Search?
Repeating what I've stated above, a helpful website is a well-trafficked website, as simple as that. Consequently, a difficult to navigate website, means losing your leads.
Therefore, in order to have an effective site search engine, you need Elastic Site Search.
Elastic Site Search is a SaaS solution that provides you with the tools you need to build powerful website search, that will help your visitors and users find exactly what they're seeking for. Adding to the fact that you can acquire this solution with no learning curve is simply the icing on the cake. If you don't want to take my word for it, this is what is written on Elastic's site:
Search in three easy steps: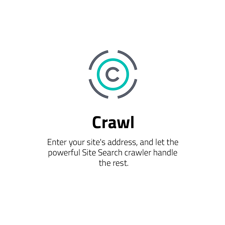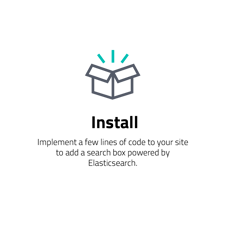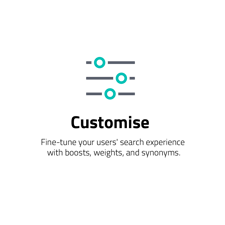 "Not "simple for senior developers" simple, but "simple for anyone" simple. Click to crawl, drag-and-drop to tune."
Yes, so it is really simple to learn.
That's it. No frills.
Elastic Site Search is backed by Elasticsearch, and the company is making efforts to provide these search capabilities directly to organizations, without the need to host, manage or interact with the Elastic Stack themselves.
Now, Elastic Site Search isn't the best option in the market only because it is easy to use but because it truly brings great advantages to your enterprise.
The benefits of Elastic Site Search
Let's start with the already known benefit:
It is simple for anyone

Like it is stated above, it is not simple for senior developers, it is simple for anyone!!

Built-in analytics

In the world of large data, your search solution needs to understand and predict the way your users think. With Elastic Site Search you can track, analyse their search behaviour and performance in real time from built-in analytics dashboards, to determine how you can optimize your search engine and learn from this data.



Better results (and auto-complete)

Sometimes your users make some spelling mistakes, they are human after all. With Elastic Site Search you will be able to deliver relevant results for even the most complicated queries by using autocorrect, bigram matching, stemming, synonyms recognition. Moreover, Elastic Site Search suggest results as a query is typed (AutoComplete) allowing your users to get to the right content before finishing their thoughts. Yes, just like Google!! Like that your users will never get a zero-results search page and hit a dead-end. Resulting in a non-frustrated user.



Fast, Reliable and Scalable

Site Search keeps your search index fresh, updating itself regularly and due the fact that this solution is backed by ElasticSearch, it allows to be extremely versatile and provide ability to enhance the technologies you're already using rather than just another database to store your data.



Customize

With Elastic Search Site you can personalize your result sets with simple relevance tuning tools, delivering to your users the most relevant results by default for every search. With this possible customization you can promote content and impact your results, helping you meet your specific goals.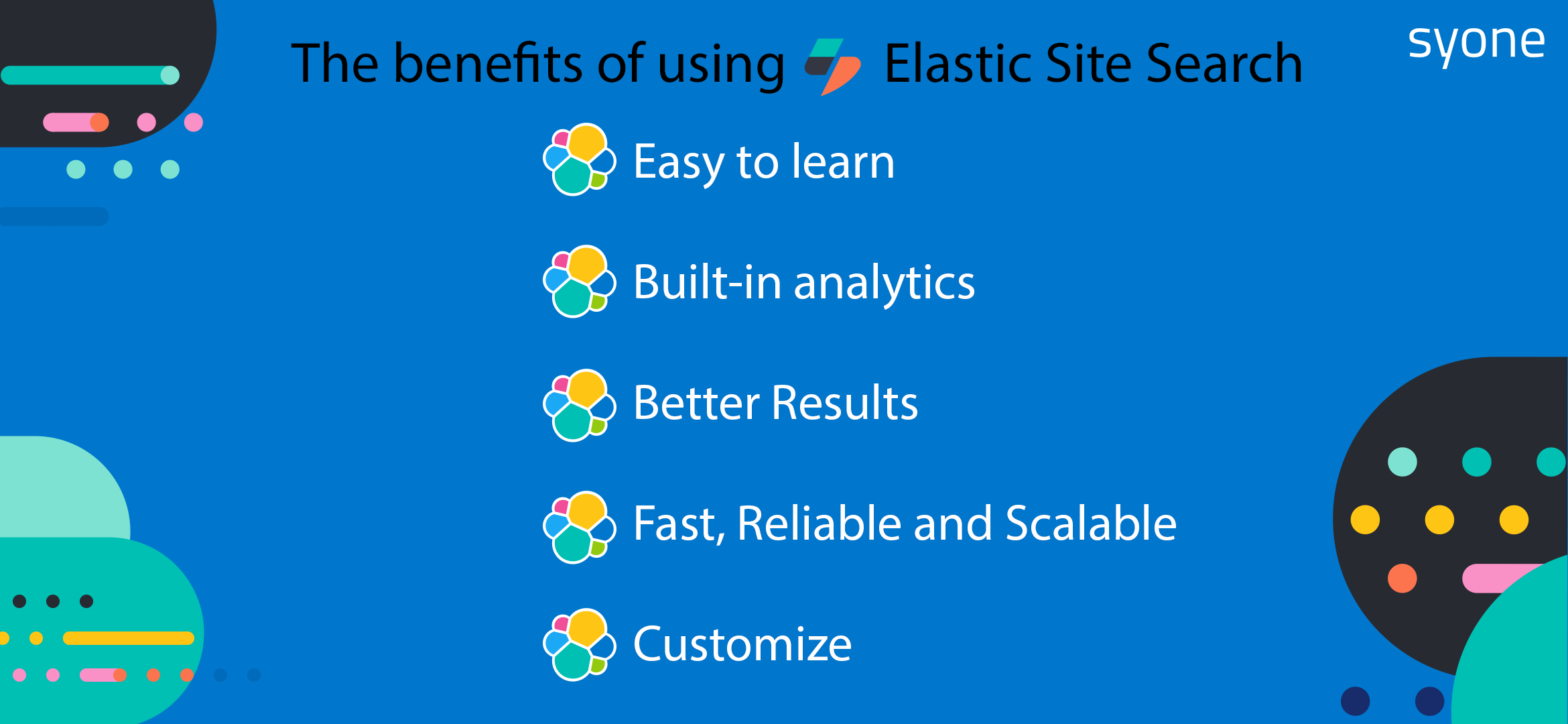 Fig 2 - The Benefits of Elastic Site Search
Again if you don't want to take my word for it simple head over to Elastic's website and see the amount of Success Case Stories.
"With such a large, diverse website, searching is a critical feature because it's one of the primary means our [citizens and employees] use to locate desired information on our site. Our experience has been so positive that we will keep [Elastic Site Search] in mind for use with future projects/sites."

– Richard Davies, Web Application Developer | City of Portland
What can Syone do for you?
As we are proudly the biggest Elastic Partner in Portugal since 2016, we develop solutions that help you make the most out of your data, gaining valuable insights about your business and optimising your IT operations, using Elastic Solutions. Furthermore, we offer specialised consulting services to boost your digital sales and improve your users experience.
Having said all of that, remember: There is nothing worse to your business than a bad site search, so improve your digital strategy and opt for Elastic Site Search, it will save your life! (and your business)
Do not hesitate to contact us if you have any doubts or send me an e-mail: francisco.fonseca@syone.com.