This time, I brought a subject that was one of the main topics on the Azure Essentials Workshop that we did with Microsoft: cloud migration!
What is Cloud Migration?
Cloud migration is the process of moving data, applications or other business elements to a cloud environment.
What companies usually do is to relocate most of its computing assets to the cloud, and some applications and services still remain on-premise. You probably heard about hybrid cloud too, in this option, you can go for both public and private cloud environments, that also includes on-premise computing assets.
So, why migrate to the cloud?
First of all, have in mind that your company should focus it's time on what really matters: building, deploying, innovative projects, upgrades, etc. And not with operational tasks that are going to make your team really busy. Choose to rely on a big player to deal with your datacenter on the cloud and forget about managing any physical infrastructure.
Storing data, streaming video, or even hosting a website all require managing hardware and software. I know! But this management is an unnecessary obstacle when delivering your application to your users. That's why you should go with a cloud computing option.
Did you know that 80% of global IT budgets are spent on maintenance and that 28% of time spent are on administrative tasks? Choose to empower your team and organization to achieve more with the cloud.
To go deeper on this subject, I've listed some topics about cloud migration. Let me know if you have further doubts on why to do it after reading this article.
Datacenters contract expire
Be aware that your datacenter contract will expire sooner or later. And usually they are long term contracts, not giving you the flexibility you may need. Besides, contract or vendor lock-in can be a serious impediment to grow.
Quickly integrate new acquisitions
You can increase or decrease the resources and services used based on the demand or workload at any given time. Cloud computing supports both vertical and horizontal scaling.
Vertical scaling, also known as "scaling up": process of adding resources to increase the power of an existing server, like adding more CPUs, or adding more memory.
Horizontal scaling, also known as "scaling out": process of adding more servers that function together as one unit, like having more than one server processing incoming requests.
Urgent capacity needs
The same way it's easy to scale up or down your resources, it's easy to demand more or less capacity according to your workloads.
Imagine that you are an e-commerce and the end of the year is coming. Usually, Black Friday and Christmas season are the busiest days on your sales calendar. This way, you can add resources to the peak days/weeks that you need.
Software or hardware refresh
One of the main benefits of using the cloud is that your team can focus on what really matters: building and deploying applications. Cloud eliminates the burdens of maintaining software patches, hardware setup, upgrades, and other IT management tasks.
All of this is automatic, ensuring you're using the latest and greatest tools to run your business. Additionally, the computer hardware is maintained and upgraded by the cloud provider.
Address security threats
Forget about taking care of your datacenter's security. This includes taking care of who goes in and out of the company, the datacenter room, etc. Regarding the digital part, you need to decide who can connect to your systems and data over the network or not.
Rely on the best cloud providers for that. They offer a broad set of policies, technologies, controls, and expert technical skills that can provide better security than most organizations.
For example, the physical security. Cloud providers invest heavily in walls, cameras, gates, security personnel, and so on. They also have strict protocols to ensure employees have access only to those resources that they've been authorized to manage.
About the digital security, only authorized users can log into virtual machines or storage systems running in the cloud. Cloud providers offer tools that help you mitigate security threats and you must use them to protect your resources.
Compliance
When selecting a cloud provider to host your solutions, you need to be aware of how that provider can help you comply with regulations and standards. It's the provider's responsibility to be up to date with European and international rules.
Check how the provider can handle sensitive data, what terms are part of the privacy statement, how compliant are the services offered by it, etc.
For example, Microsoft provides the most comprehensive set of compliance offerings (including certifications and attestations) of any cloud service provider.
Application innovation
Building intelligent and responsive planet-scale apps is now much easier!
You can build from the ground up with global distribution and horizontal scale at its core. Azure Cosmos DB, for example, offers turnkey global distribution across any number of Azure regions by transparently scaling and replicating data wherever users are. Plus, it offers the ability to elastically scale throughput and storage worldwide.
Extra tips about Cloud Migration to Azure
Most trusted one!
Azure is the provider with more certifications on the market.
More than 90 compliance certifications, including over 50 specific to global regions and countries, such as the US, the European Union, Germany, Japan, the United Kingdom, India, and China.
And more than 35 compliance offerings specific to the needs of key industries, including health, government, finance, education, manufacturing, and media.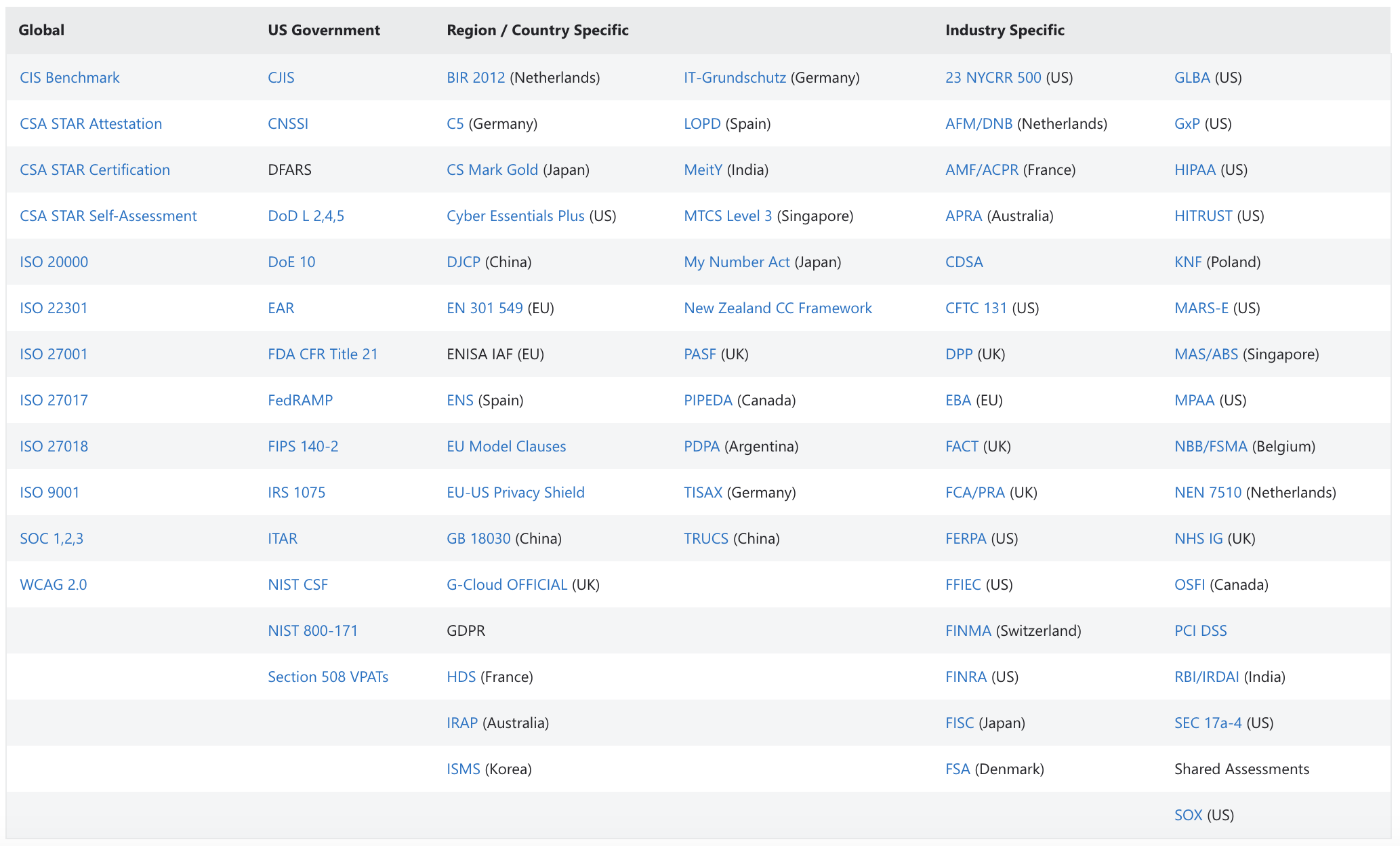 Save more money with Azure
First of all, Azure provides predictable economics, simple pricing and low overhead. Also, significant cost savings over a pay-as-you-go model, budget predictability and prioritized compute capacity, flexibility to modify reservations and simplicity of purchase.
Microsoft Azure is price match commitment as well: matches AWS pricing on infrastructure and Windows Server 2008/2008 R2 in AWS costs 5 times more than in Azure.
Also, rely on the Azure cost management, Azure advisor, low priority VMs, per-second billing, archival storage, reserved VM instances, Azure Hybrid Benefit and 3 years of free extended security updates.
Extremely open 😁
On Microsoft Azure, you can use the open source tools you like, for example: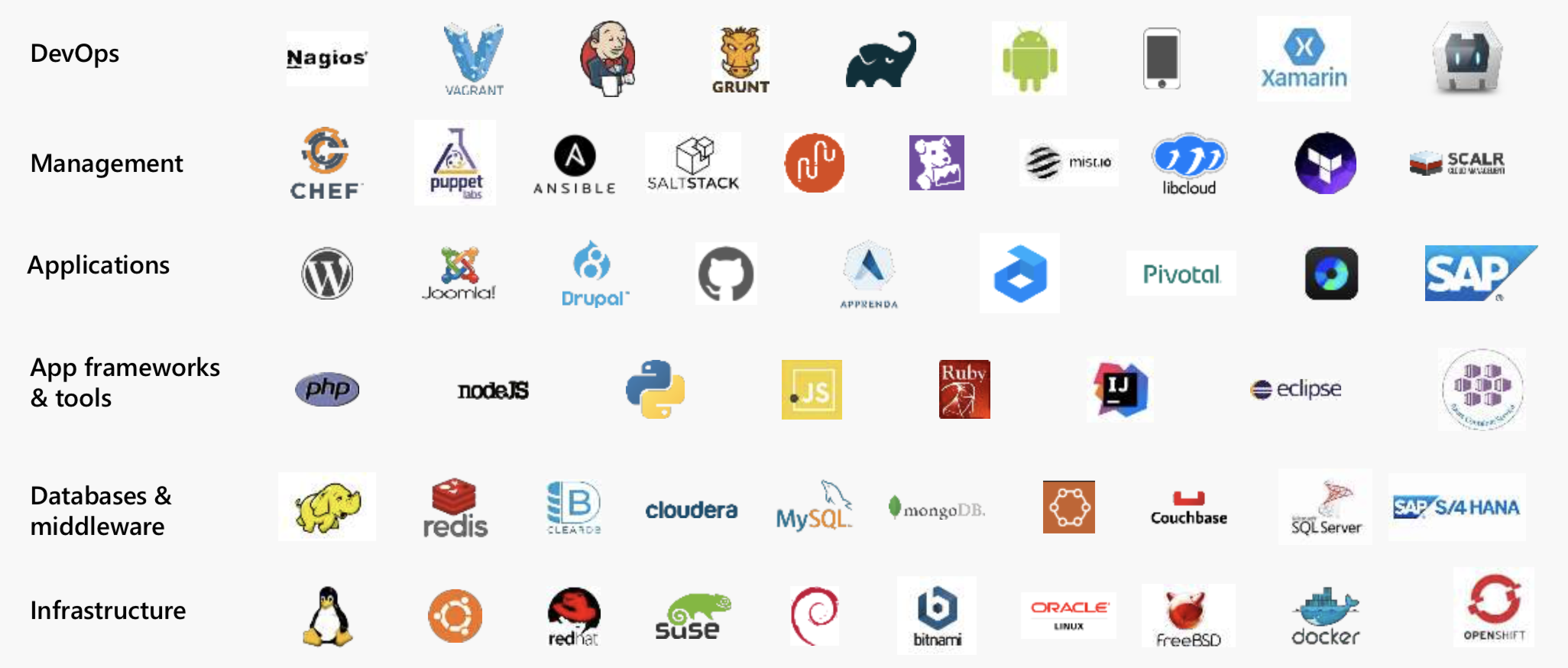 Now that you know a lot of (good) reasons about cloud migration, you can make a better decision of which step to take next. Hope you enjoyed the article!
Contact us if you have any doubts or send me an e-mail: vitor.silva@syone.com.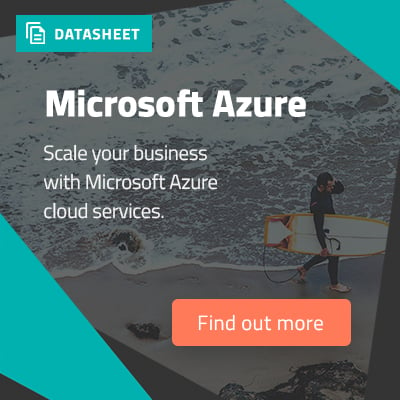 Main Photo by Pelly Benassi on Unsplash