As a company, we believe in empowering people to deliver excellence in everything they do! This means we also have the responsibility, as a company, of creating the moments in which we look beyond our daily tasks and, together, fulfil a role that we see as fundamental:
Help shape and

improve the community

where we include ourselves,

both locally and globally!
What's Syone's role in the Community?
Syone acts on being responsible towards the community by taking daily actions that lead to stimulating cooperation and valuing difference, the pillars of a more inclusive society. It's very important that our values reflect the ethical conduct by which we are guided, make decisions and act.
How can the employees collaborate to the causes?
Every month, our team has the opportunity to experience something new: a cooking class, kart races, surfing lessons, among many other activities. These activities are sponsored by Syone and, in return, we encourage Syoners to donate resources to support a good cause. In the end of every year, all the funds raised together are donated to an institution elected by all of us.

Every year, Syone choose an association to help!
In the past few years, we helped União Zoófila (an association with the mission to defend, protect and treat domestic animals in jeopardy), Acreditar (a Portuguese association for children with cancer) and last year, with the help of every Syoner, we elected Liga Portuguesa Contra o Cancro, a Portuguese association that supports families and patients of cancer, stimulating health promotion and cancer prevention throughout training and research.
Syone put their hands on the job.
Regularly we also help institutions that do a great job and that we admire. Some of them are Refood, that aims to eliminate the food waste and hunger in local communities, IPST - the Instituto Português do Sangue e da Transplantação who appreciates blood donations so they can save more lives and Corrida Sempre Mulher, a race with the goal of raising funds to a Portuguese Association that supports Women Breast Cancer fight.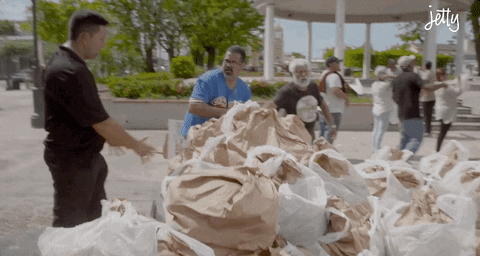 Empowering our people is also encouraging them to help the community and build a sustainable future for all!