All you need to know about OpenShift 4.8
Red Hat OpenShift it's the preferential choice when it comes to container-based applications. Recently, the company has announced the latest version: OpenShift 4.8, which puts Red Hat on top of innovation in the open-source industry.
It's time to step up your business, and Syone can help you!
The leading enterprise Kubernetes platform provides a foundation to develop and connect diverse workloads across the hybrid cloud. Red Hat OpenShift 4.8 guarantees to accelerate the creation of new cloud-native applications without abandoning existing environments and IT investments.
There's a trend for application usage on Kubernetes, including a wide variety of workloads deployed on containers and Kubernetes:
Databases or data cache

Data ingestion, cleansing, analytics

Logging and monitoring

Web and application servers

Artificial Intelligence and Machine Learning software

Custom apps based on Java and Microsoft .NET frameworks





Now it's time to check its benefits for your organization...
Technical Benefits
We can say that a good choice of technical tools makes the difference for your business
to succeed. So, Red Hat OpenShift 4.8 will give you a bunch of skills so you will stand out on the market:
- Simplify, automate and speed up application development and operations.

- Accelerate application development by 33%.
- Provide additional security for applications, including regulatory compliance, with IPv6/IPv4 dual-stack and IPv6 single stack support.
- Developers are able to consume events via functions-based APIs and provide a simplified programming model.
OpenShift provides multiple layers of security, management, and automation work across infrastructures to provide consistency for continuous innovation at scale.
Business Benefits
The latest version of OpenShift will take you further. With this solution, you can grow your business, saving your time and your money:
- Increase collaboration.
- Go from concept to production faster and ahead of your competition.
- It's a holistic Solution.
- Easy to use and affordable application with lower costs in the market.
- This technology goes with a lot of programming languages.
- Improve DevOps and development team productivity by 20%.
- Achieve 636% return on investment (ROI) over 5 years.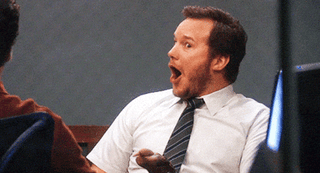 Did you know? With Red Hat OpenShift, developers and operations teams have the tools and services they need to help your organization competitively meet today's business needs and build for the future.

As Red Hat Premier Business Partner and the biggest one in Portugal, Syone's mission is to help their customers to get the most out of Red Hat Technologies.
Red Hat, known as the world's leading provider of enterprise open source solutions, and takes pride in building software that pushes the boundaries of technology. Using a community-powered approach, RH delivers high-performing Linux, cloud, container, openshift, and Kubernetes technologies.
Syone is currently holding the largest number of accredited and certified consultants by Red Hat in Portugal. Enhance your business with our certified team of experts to find the best RH solution for your challenge.
Be one of the thousands of organizations who migrate key workloads, like business critical three-tier applications, comprising enterprise databases, middleware, and web front-ends! Start now.
Read the full lounge about OpenShift 4.8!
Do you need Syone's help to upgrade or implement OpenShift 4.8?